Reputatable, Trusted And Accredited.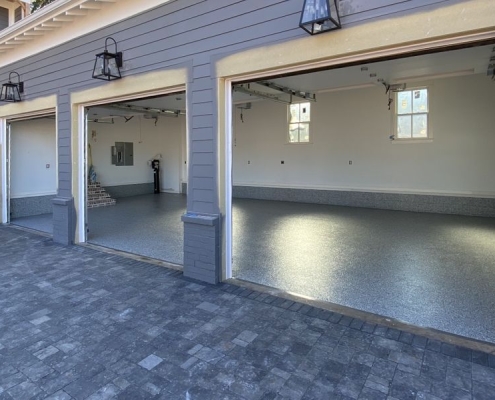 A new epoxy garage floor makes a garage look amazing!
A garage floor is one sure way to protect your concrete surface, add beauty to your home and increase the value of your home.
Our floors are stain resistant and do not crack or peel. For a free, no-obligation estimate
Call 1-800-214-4311 Today!
Epoxy floor garage installation can be a 1 day or 2 day process. Garage epoxy floor coating can be installed on concrete or wood surfaces.
The epoxy garage floor installation process is a labor-intensive process that has a high degree of difficulty. Our garage floor has a lifetime warranty.
We install Polyurea, Polyaspartic and Urethane Top Coats and Sealers.
So, what are the 5 major benefits that Lifetime Epoxy Floors offer?
​1. Amazing Beauty & Super Easy to Clean.
2. Lifetime Warranty is Transferable Should You Sell.
3. 1 Day Install.
4. Flake Finish makes your garage safer when wet.
5. 11 Year-old Company with Highly Skilled Crews.
The garage is one of the most highly trafficked and visited areas of the home. We can make it a beautiful and attractive space that is easy to clean and maintain.