Reputatable, Trusted And Accredited.
Company
&

Family Mission Statement
Simply put, we always treat you the customer as we would want to be treated if the roles were reversed. We care about you and your business.
Family Owned & Operated
Ownership:
LifeTime Epoxy Floors is owned by Nick & Anna Dixon.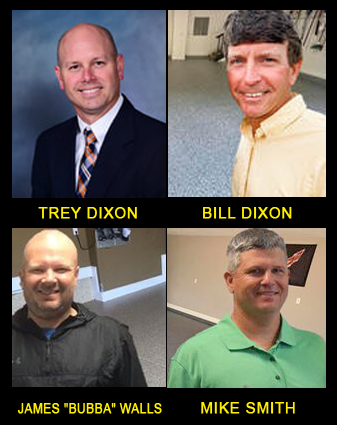 General Manager:
Trey Dixon – Trey is our oldest son and he does all scheduling and inventory management. Trey is an outstanding manager and great communicator.
Our Sales Staff:
Nick Dixon – Industrial and Commercial Sales
Mike Smith – Residential Sales
James 'Bubba" Walls – Residential Sales
Quality Work & Professional Results
The company has grown to become one of the most trusted names, in flooring, in Alabama and the Southeast. Lifetime Epoxy's corporate headquarters is located at 200 Elizabeth Street, Boaz, Alabama. If you ever shopped in the outlets back in Boaz's outlet "Glory Days", you may recognize that our corporate office is located in one of the old outlet buildings.
Currently we have 3 flooring crews, two crews specialize in residential and commercial, and one crew specializes in large industrial jobs. We are currently running about 6-8 weeks lead time on flooring.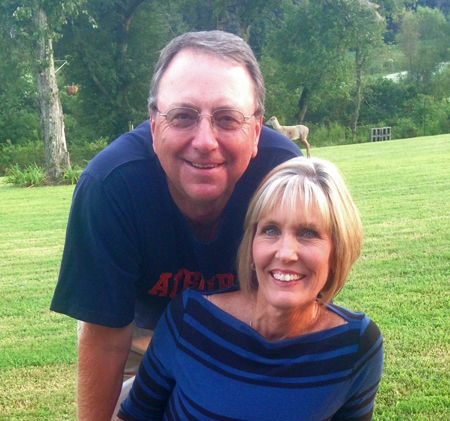 More About Nick & Anna
Nick is a long-time coach, teacher and educator. Dixon is married to his childhood sweetheart, Anna Drinkard (Girlfriend and Boyfriend in the 5th & 6th Grade). Dixon's career in education includes coaching high school football for 30+ years, high school baseball head coach 18 years, and principal for 9 years. Dixon teaches Business Technology, Career Prep and Entrepreneurship in Boaz City Schools. Nick, his Anna and Trey, oversee the operations of Lifetime Epoxy.
Nick and Trey do all of the estimates personally. They also inspect every floor after the install. Lifetime Epoxy Floors has earned and maintained an A+ Rating by the Better Business Bureau.
For a free estimate call us at 1-800-256-4969 or you may also fill out the simple CONTACT FORM on this page. Nick or Trey Dixon will call you to schedule a free, no obligation, estimate.