Reputatable, Trusted And Accredited.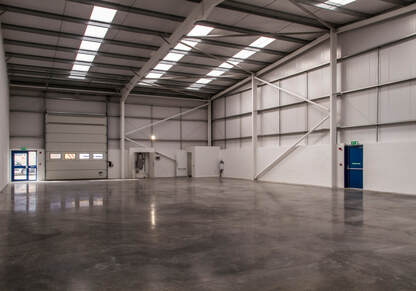 Our Concrete Polishing & Grinding Division, provides full service industrial, commercial and retail flooring solutions. We can provide you with the best service available for the polishing using true and proven methods, as well as the most cutting edge and advanced commercial tools available today
If you are considering a polished flooring solution, give us a call today.
Call 1-800-214-4311.
​Diamond-polishing technology now makes it possible to grind and polish concrete surfaces to a mirror like finish. Polished concrete is one of the more modern types of flooring systems available today. It is the ultimate in low maintenance and ease to clean.
Residential. Commercial. Industrial.
​Lifetime Epoxy Floors uses a mechanical grinding and polishing multi-step process that incorporates industrial grade diamonds, impregnating densifiers & sealers to flatten, harden and close the porous surface of the floor. The level of sheen can be varied to meet the customer's needs from a matte finish to a high gloss finish. This versatility makes polished concrete an ideal flooring solution for many types of applications, such as:
​Warehouses
Industrial Buildings
Residential & Barndominiums
Offices – Office Buildings
Salons & Parlors
Manufacturing Buildings
Automotive Showrooms
Retail Stores
​Restaurants
Polished floors are incredibly easy to clean. Simply vacuum or sweep up loose debris with a dust mop then mop or use an auto scrubber with a neutral cleaner. No need for waxes or coatings and the many hours spent applying them. The glossy surface resists the marks of tires and staining from oil and grease.
The high light reflectivity of polished concrete is another important benefit for public facilities that want to project a bright, clean, professional image. Ambient light reflection can be doubled to allow for fewer lights and less electricity resulting in energy savings long-term.
​Polished concrete floors will last for years and years, because there are no coatings to flake or peel. Should, over time, the polished floor start to dull generally all that is required is a one or two step polishing process to return them to their previous high shine.
Polished Concrete Floor Projects
(Click on any picture to see full size.)